Who We Are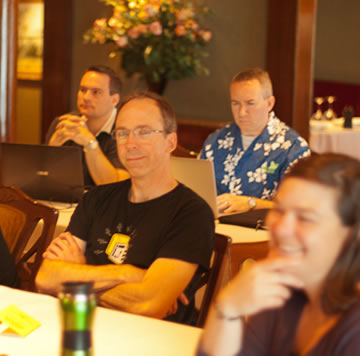 Tech Outbound was founded as SQL Cruise in 2010 and has since produced 1-2 events per year focused on providing data-related training with a healthy dose of professional development and free consulting ever since. Produced by Tim Ford and Amy Ford, we over 25 years of application development, database administration & development, and technology leadership and over 20 years in Human Resources & corporate recruiting experience. We understand what corporations are looking for in talent and what it takes to succeed at a professional level. We engineer the events understanding that it's just as important to communicate your skills and interact effectively with your peers and customers as it is providing technical skills they expect from you.
Our goal: make you a more valuable and well-rounded Technology Professional for the benefit of both your current employer as well as for your personal future.
Nothing quite appropriate existed to satisfy this kind of training… so we created it ourselves.
Class time includes discussions that reflect your issues back on land.  Our sessions are longer and designed for dialog between instructor, students, and other Technical Leaders in attendance – not a monologue from the speaker. We build 30 minutes of time into each session to allow for building dynamically on the topics being discussed. We request all Technical Leaders attend every session – not just their own – so they can share experiences and insights from their personal experiences that complement those of the speaker leading the classroom session.
The Internet and the office do not distract you. (Sure there is Internet access, but it's cost prohibitive so you're less likely to surf instead of participate.)
Group discussions and one-on-one time with the Technical Leaders come first – not in frantic bursts between classes. You spend the week with those you're there to learn from. At the end of the week you have solid contacts you can rely upon for the rest of your career.  We even provide you with a private channel of communication that lasts indefinitely. You'll be able to reach out with your fellow students and Technical Leaders for help and insight for years to come!  Does that sound like any other technical conference you've been to before?
---
Cost
Training Fee and Class Materials: $1,595
As it pertains to our SQL Cruise events, your stateroom will typically start at $100-250 per day depending on class of stateroom and destination. Of course you can go to the extreme and reserve Owner Suites for substantially more, but that's your choice. The stateroom costs include meals. This is almost 40%-60% cheaper than your typical room and board costs for land-based training events depending upon location.  Depending on deals we're able to secure for reserved rooms or deals being offered by our cruise line partner, Norwegian Cruise Lines, at time of booking you may be able to secure all-you-can-drink, excursion discount, or premium dining packages.
For our SQL Cruise events, you do need to book your stateroom through our NCL Cruise Consultant. Instructions are provided on our Registration Page.
The full amount of your cruise stateroom isn't even due in full until 90 days before the date of sailing so don't worry about paying for your cruise so far in advance. We only require payment for training up front.
Ask us about our group rates for groups of 6 or more!
*Training and event materials only – does not include travel, room, board, etc.
Family & Friends Welcome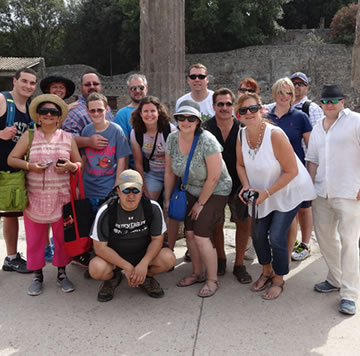 Not only are your family and friends welcome – they're encouraged to join you! Unlike most conferences and private training events we incorporate friends & family of students into group events and scheduled events just for our "plus-ones" of all genders and ages.
When we are in port the day is yours to spend with friends, family, fellow students, technical leaders, and new friends from the ship. We also have evening events for the group as well as contests and giveaways for everyone!
Topics You Should Expect to Discuss
You can fully expect we will delve into many things SQL Server but now that we're scaling out from only producing SQL Cruise events that is sure to change.
Topics include:
Performance Tuning at all Levels
Disaster Prevention & Recovery
Architecting for High Availability
Data Science, Statistics, and R
SQL Server Internals and Debugging
Security: Database and Coding for Secure Application Environments
In Memory OLTP
Machine Learning and Intelligent Applications
Python and .Net Coding Best Practices for RDBMS Interaction
Linux & SQL Server on Linux
Microsoft Azure
SQL Server in AWS
Storage, Flash, SSD, and SAN for the Data Administrator
Containers and RDBMS Provisioning Best Practices
PowerShell for the Data and Application Professional
DevOps Best Practices
Virtualization for the IT Pro
Query Store
Managing "Big Data"
Power BI & Data Analytics
Communication, Managing Technologists & Other Professional Development Topics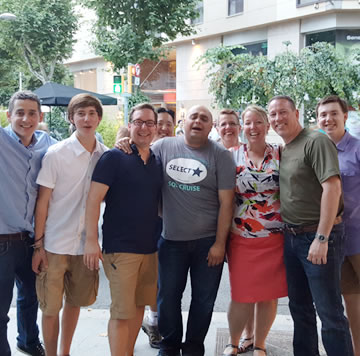 You can also plan on professional development being a subject of much attention. Not only do we cover it extensively in class, it is a primary thread running though our networking and down time. Splitting into small groups or one-on-one sessions is always an eventuality at a Tech Outbound event. No topic is truly off the table. Is it any wonder so many of our Alumni have gone on to do great things? We can boast we have Alumni that are now established global Thought Leaders and Speakers. They've gone on to vastly improve their value at current employers or have moved on to bigger and better things elsewhere. We even have a former SQL Cruise attendee who worked for the 44th President of the United States of America!

Unique Team Building Events and Contests
You can expect to have fun. We're not all about the training. If we were, then you'd find us confined into rented meeting spaces by airports or in strip malls. No, you can expect top-tier training and a lifetime of memories. Our SQL Cruises include daily team building and networking events. We find success in making training fun because it makes the lessons learned resonate for longer. We also include your friends and family in the excitement, which also sets us apart from any other technical training offering.
Amazing Scenery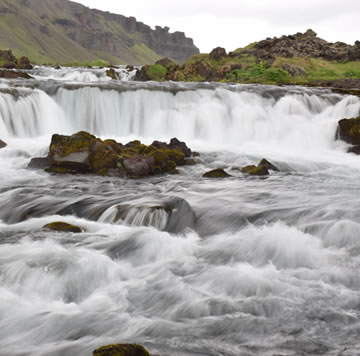 We also promise scenery. You're not going to see whales breaching, glaciers calving, and waterspouts WHILE IN CLASS. That doesn't even begin to cover the scenery outside of class time.
Relaxation & Adventure
Finally we promise adventure and relaxation. We all know you work hard and put in the long hours that are part of a career in Information Technology. Your Managers understand too and so does your family. That is why we value once-in-a-lifetime exposure to events and opportunities as a part of our Tech Outbound SQL Cruise events that you'll rarely find elsewhere from aquatic excursions to zip-lining or simply the downtime to forget work and relax with your family, friends, peers, or alone.
In the end you return rejuvenated and brimming with ideas to apply in your personal and professional lives and that is what to expect from a Tech Outbound event. It is what those that have gone before you have gained from their experiences.
Ready to Register?
Ready to register for a Tech Outbound event? Full details on how to do so – including contact information for our NCL Cruise Consultant are available on our Registration Page.